CHARITIES
---
We have enjoyed working with so many people from our local community for over 10 years. Giving back is not only a way for us to say thank you, but it is a responsibility we feel we have as human beings. We have helped to raise over $200,000 over the years. (We are so proud of that! ;) )
Here are some of the organizations and schools we have worked with in the past: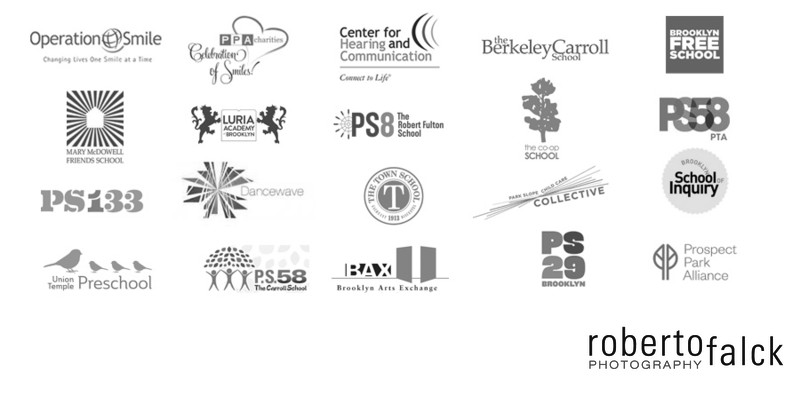 ---
ANSWERS TO SOME QUESTIONS:
---
WE ARE HAVING A FUNDRAISER FOR OUR SCHOOL, CAN YOU BE PART OF IT?
Yes, absolutely!

We are happy to collaborate with local schools in their fundraising efforts.
WHAT HAPPENS DURING "YOUR CHARITY MONTH"?
We collaborate with your community to help raise funds for your cause during a specific month. All portrait session fees collected by us in a given month will be donated to you.
Learn how it works HERE.

WE HEARD ABOUT THE "CELEBRATION OF SMILES DAY". CAN WE PARTICIPATE?
Yes! If you are a school, a business that works with children or a person with a huge heart that wants to help, we are delighted to collaborate!
Operation Smile is an international children?s medical charity with a presence in more than 60 countries that provides free life-changing surgery for children and young adults who are suffering from facial deformities such as cleft lip and cleft palate.
It takes as little as $240 to help fund a single surgery performed by the volunteer medical professionals of Operation Smile.
Learn more about the Celebration of Smiles Day HERE.
This is a life changing operation!