---
PROCESS | INVESTMENT | PLANNING MEETING | VIEWING APPOINTMENT
---
VIEWING APPOINTMENT

This is the time that we will show you the images from the session and you will make all your decisions about what to purchase. To help you with this, we will make suggestions based on your personal style and the style of your home. The purchasing appointment will take around one hour and is the only time you will be able to see your photos and make your decisions. If you need a partner to be there for that we welcome them to the viewing. Images are not put up online. In addition, it is best as a child free appointment.
There are different products that you can choose from. Examples of products are: Wall Portraits, Wall Collections, albums and gift prints (8x10 prints or smaller). You will see samples of these in the studio.

A good way of preparing for this appointment is to walk around your house and identify 2 or 3 different locations where you can imagine displaying your images. Once identified you can take a photograph of the space (just like the example bellow) and email it to us so that we can show you which images of your child will look best in which parts of your house.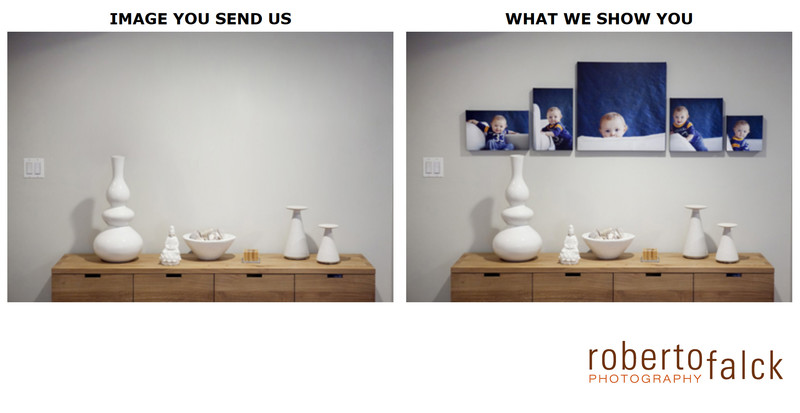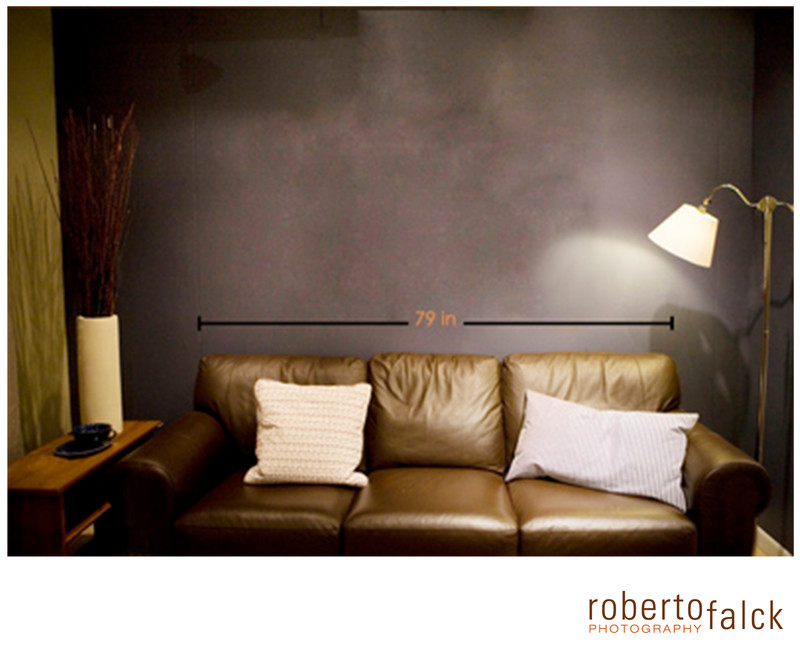 - Photos parallel to the wall work best

- Measure a piece of furniture or existing artwork

- Email the photos to studio@robertofalck.com